History of Pain In Child Health (PICH)
Resources to learn more
Funding
2002 – 2012: P. McGrath (PI), B. Stevens, 

A. Finley, K. Craig, C. Johnston, C. von Baeyer.

 Pain in Child Health: An innovative, transdisciplinary, cross-Canada training consortium. ($1,855,000 total) CIHR Training Grant ($1,800,000) + Mayday Fund. ($55,000).

2012 – 2018: 

B. Stevens (NPI)

, 

A. Finley, K. Craig, C. Johnston, C. von Baeyer. 

Pain in Child Health (PICH) 2: An innovative, transdisciplinary, cross-Canada training consortium. CIHR Strategic Training In Health Research ($1,950,000) 

+ Mayday Fund ($174,978 CAD from 2009-2012 + $184,500 CAD from 2012-2015). 
The PICH community brings together paediatric pain researchers and trainees from across the world. Learn more about the PICH leadership team (Co-Chairs, National Collaborators and Trainee Representatives) below.
Over the years, PICH has been fortunate to have many paediatric pain experts in leadership roles to guide and shape the PICH program.
Founding Principal Investigators: Drs. Patrick McGrath, Allen Finley, Celeste Johnson, Ken Craig, Carl Von Baeyer, Bonnie Stevens
New Principal Investigators (joined in 2012): Drs. Jennifer Stinson, Christine Chambers, Ruth Grunau, Rebecca Pillai Riddell
Chairs of PICH Management Committee

Dr. Patrick McGrath (2002 – 2012)
Dr. Bonnie Stevens ( 2012- 2015)
Dr. Rebecca Pillai Riddell (2015 – 2017) & Dr. Jennifer Stinson (2015 – 2017)
In 2018, CIHR STIHR funding for PICH ended and PICH transitioned to a national organization hosted by the SickKids Pain Centre, led by the PICH National Collaborators Committee.

Dr. Jennifer Stinson (2018) & Dr. Melanie Noel (2018 – present)
Dr. Melanie Noel (2018 – present) & Dr. Lindsay Jibb (2019 – present)
PICH National Collaborators Committee Members Over the Years:

Dr. Samina Ali (2020 – present)
Dr. Krista Baerg (2016 – 2019)
Dr. Kathryn Birnie (2020 – present)
Dr. Marsha Campbell Yeo (2016 – 2020)
Dr. Rocio de la Vega (2017 – 2019),
Dr. Ran Goldman (2017 – 2019),
Dr. Ruth Grunau (2016 – 2019),
Dr. Lindsay Jibb (2019 – present),
Dr. Sylvie LeMay (2016 – 2019),
Dr. Meghan McMurtry (2016 – present),
Dr. Melanie Noel (2016 – present),
Dr. Rebecca Pillai Riddell (2018-2019),
Dr. Tim Oberlander (2020 – present),
Maria Pavlova (2020 – present),
Dr. Tuan Trang (2016 – 2018),
Dr. Argerie Tsimicalis (2019 – present),
Dr. Nynke van den Hoogen (2020 – present)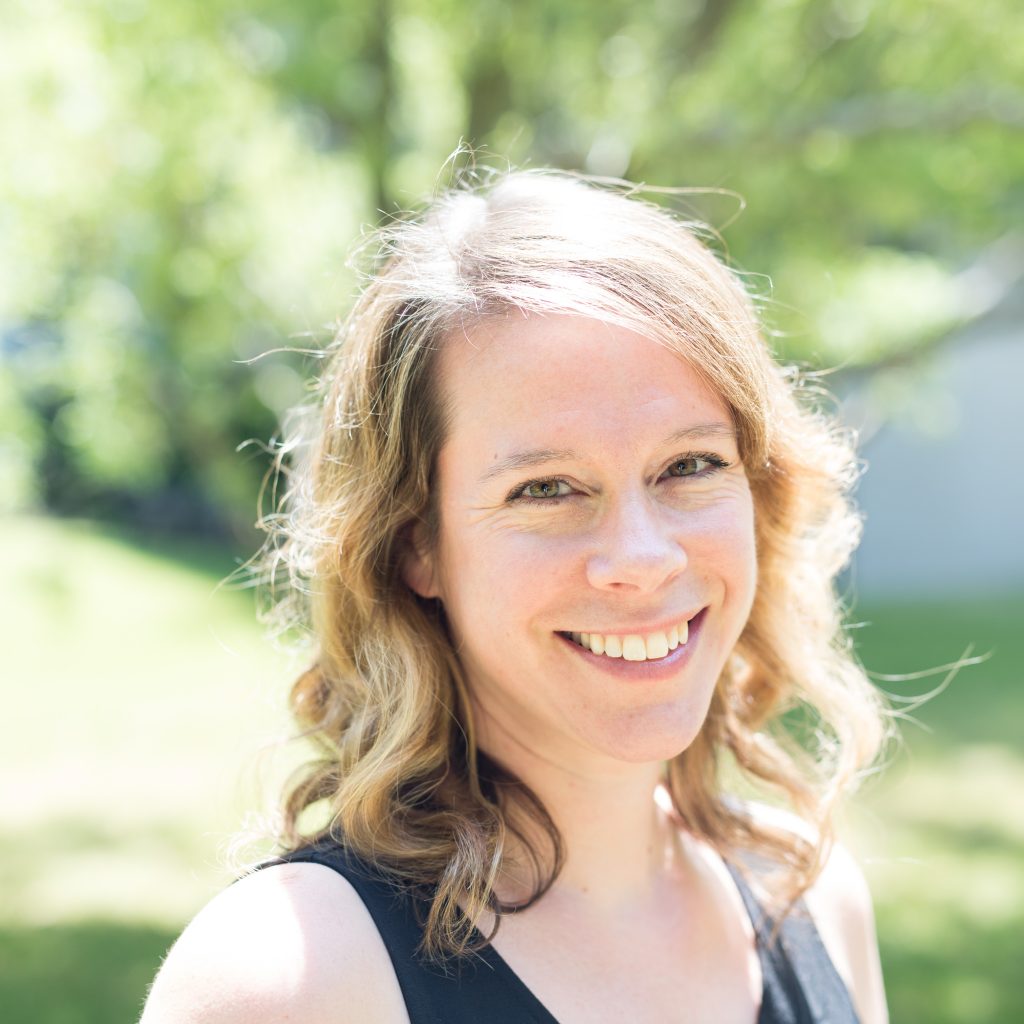 C. Meghan McMurtry is an Associate Professor in Psychology at the University of Guelph, director of the Pediatric Pain, Health, and Communication Lab, and a Clinical and Health Psychologist with the Pediatric Chronic Pain Program at McMaster Children's Hospital. Dr. McMurtry's research and clinical interests focus on acute and chronic pain, medical procedure-related fear, as well as communication and family influences in these contexts. Dr. McMurtry was the Co-Principal Investigator and an Evidence Lead on the national Help Eliminate Pain in Kids and Adults Team which created two clinical practice guidelines regarding vaccination pain and needle fear management; aspects from the pain management guideline were endorsed for vaccinations worldwide by the World Health Organization (WHO). Recently, Dr. McMurtry was the sole psychologist on the small subcommittee for the WHO's Global Advisory Committee on Vaccine Safety tasking with creating guidance on immunization stress-related responses. She is also serving as the sole psychologist on the 25 person Guideline Development Group representing 17 countries for the WHO's Guideline for the Management of Chronic Pain in Children.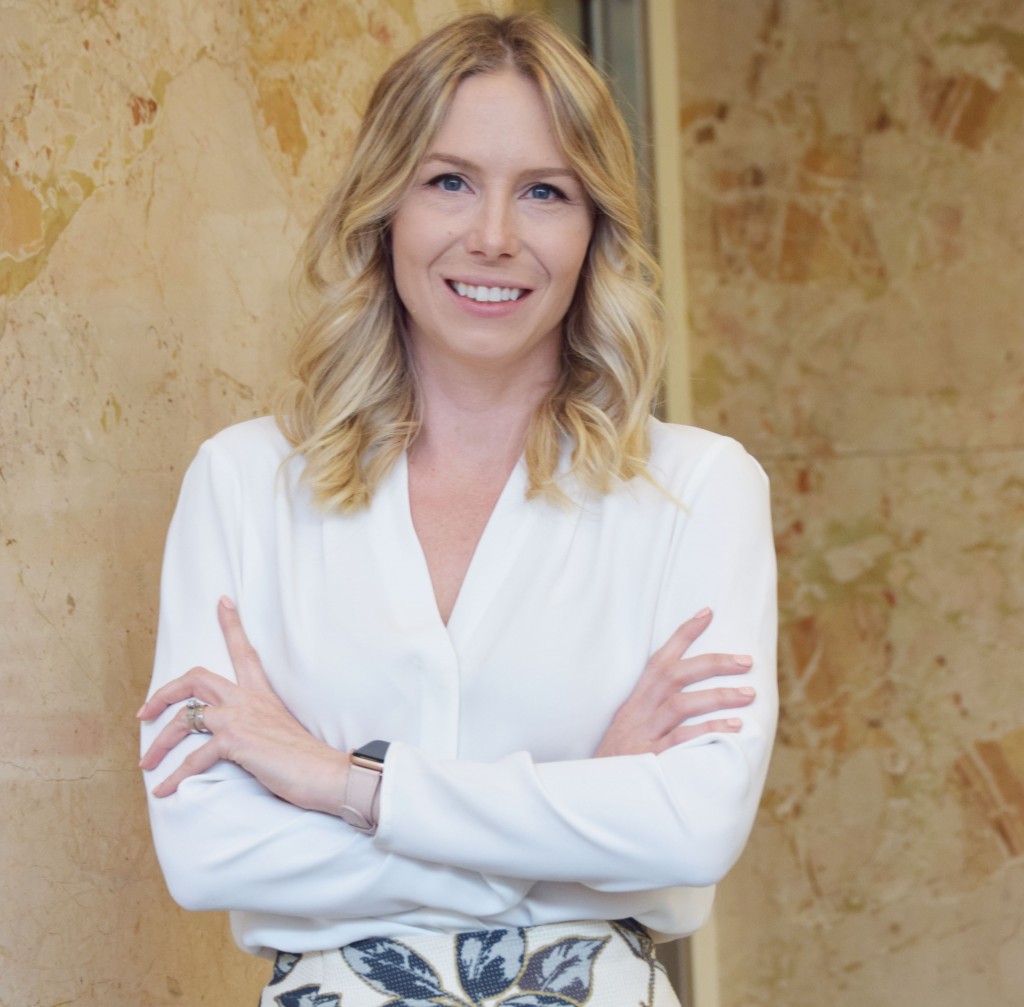 Lindsay Jibb RN PhD is a Scientist-track Investigator with Child Health Evaluative Sciences at the SickKids Research Institute and an Assistant Professor at the University of Toronto's Lawrence S. Bloomberg Faculty of Nursing. Dr. Jibb currently holds the Signy Hildur Eaton Chair in Pediatric Nursing Research at SickKids and the University of Toronto. Her research is focused on pursuing better ways to understand and optimize psychosocial health and pain-related outcomes of those affected by childhood cancer—particularly through family research partnerships.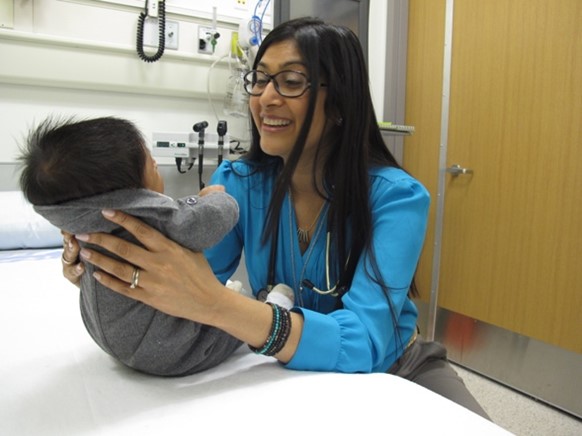 Dr. Samina Ali is a pediatric emergency physician at the Stollery Children's Hospital (Edmonton, Alberta) and a Professor of Pediatrics and Emergency Medicine (University of Alberta). She recently completed a Mayday Pain and Society Fellowship in Science Communications (2019). Dr. Ali is a national award-winning researcher, mentor, educator, and leader. She is currently Vice-Chair of Pediatric Emergency Research Canada, Research Director for Pediatric Emergency Medicine (PEAK Research Team, University of Alberta), and the Western Canadian hub lead for Solutions for Kids in Pain. Her research program concerns better treatment of children's acute pain, with a focus on responsible prescribing of opioid analgesia and the management of medical procedure-related pain. She has holds national and international funding for studies informing best care for children with acute injury and illness and has published over 170 articles in this area.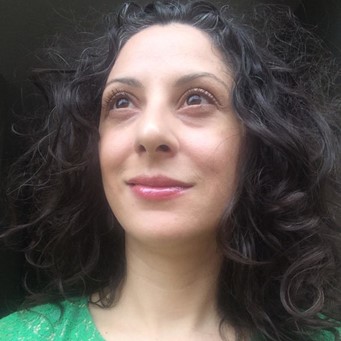 Argerie Tsimicalis, RN, PhD is an Associate Professor in the Ingram School of Nursing with an Associate Member Status in the Department of Oncology, Faculty of Medicine and Health Sciences, McGill University. She also holds two scientific appointments in the hospital sector in Clinical Research at Shriners Hospitals for Children-Canada and in the Injury Repair Recovery Program at the Montreal University Health Centre Research Institute (MUHC-RI). In 2019, Dr. Tsimicalis was awarded a competitive career award called 'Chercheur-Boursier Junior 1' from the Fonds de recherche Québec-Santé (Quebec Medical Research Council). Dr. Tsimicalis serves as one of the National Collaborators for Pain in Child Health, which offers national and international training opportunities. Her program of research is devoted to understanding the costs (and benefits) of childhood illness and disability. Understanding these costs and benefits have set the stage for the creation and evaluation of cost-effective, child- and family-'friendly' innovative health services (e.g. e-health, m-health, virtual reality, and gaming), resources (e.g. songs and books) and policies (e.g. policy briefs, evidence-based practice guidelines). Innovations arise through transdisciplinary thinking, global partnerships, and a rich trainee environment. Dr. Tsimicalis' students come from an astonishingly wide range of backgrounds. She also supervises students with childhood onset illnesses and the siblings of a child with a childhood onset illness. She strives to ignite the research spark in her trainees, which finds its expression in the many ongoing collaborations that she maintains with her former students. For more details, please visit Argerie's website.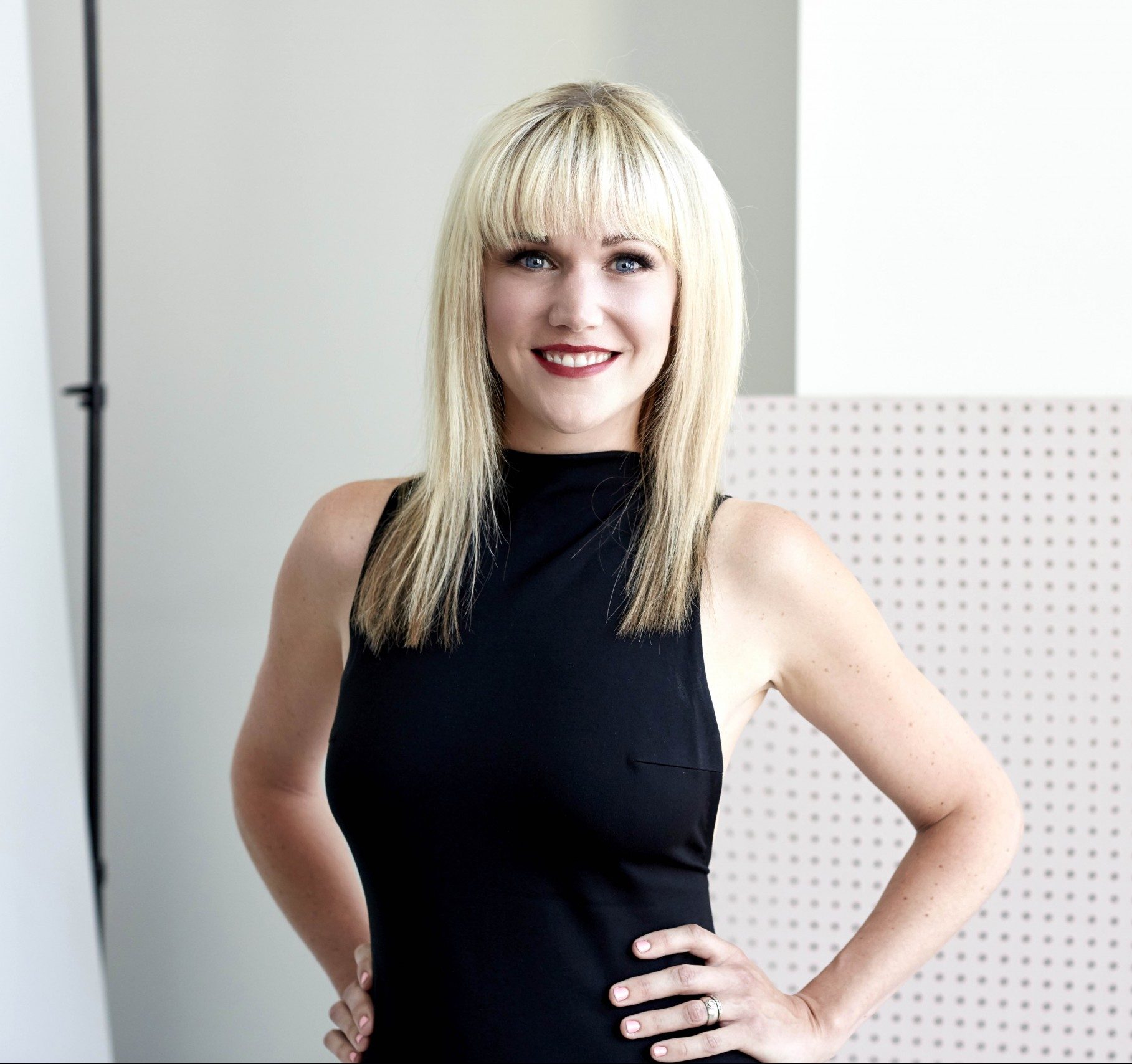 Melanie Noel, PhD, RPsych is an Associate Professor of Clinical Psychology at the University of Calgary and a Full Member of the Alberta Children's Hospital Research Institute and the Hotchkiss Brain Institute. She directs the Alberta Children's Pain Research Lab within the Vi Riddell Pain & Rehabilitation Centre at the Alberta Children's Hospital in Canada. Dr. Noel's expertise is on children's memories for pain and co-occurring mental health issues and pediatric chronic pain. She published guiding conceptual models of children's pain memory development, co-occurring PTSD and chronic pain, and fear-avoidance. In recognition of her contributions to advancing knowledge of the psychological aspects of children's pain, Dr. Noel received early career awards from the International Association for the Study of Pain (IASP), the Canadian Pain Society, the American Pain Society, the Canadian Psychological Association, and the Society of Pediatric Psychology. She was named Avenue Magazine Calgary's Top 40 Under 40 (Class of 2017) and a Killam Emerging Research Leader (2020).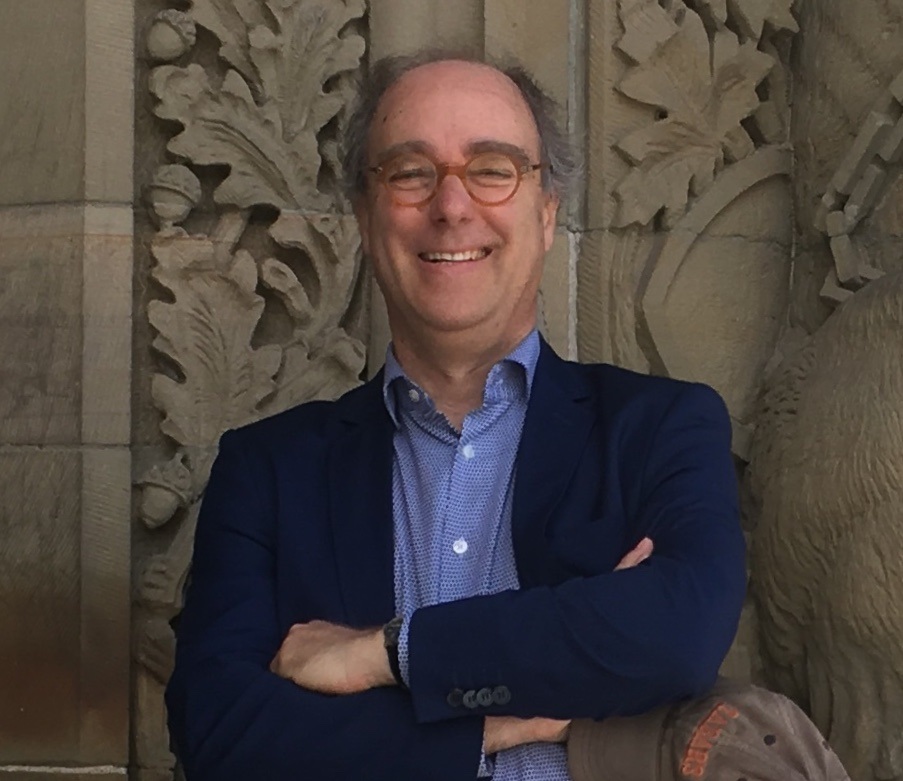 Dr. Tim Oberlander is a physician-scientist whose work bridges developmental neurosciences and community child health. As a clinician he manages complex pain in children and has a particular interest in managing pain in children/youth with developmental disabilities. As a researcher, his primary interest has been in studying how early life experiences shape stress/pain and related neurobehavioral outcomes during childhood. Dr. Oberlander's work extends from molecular/genetic studies to population epidemiological studies that characterize neurodevelopmental pathways that reflect risk, resiliency and developmental plasticity. Outcome measures include studies of pain reactivity, attention, mood and executive functions across early childhood. The goal of Dr. Oberlander's work is to understand how and why this happens.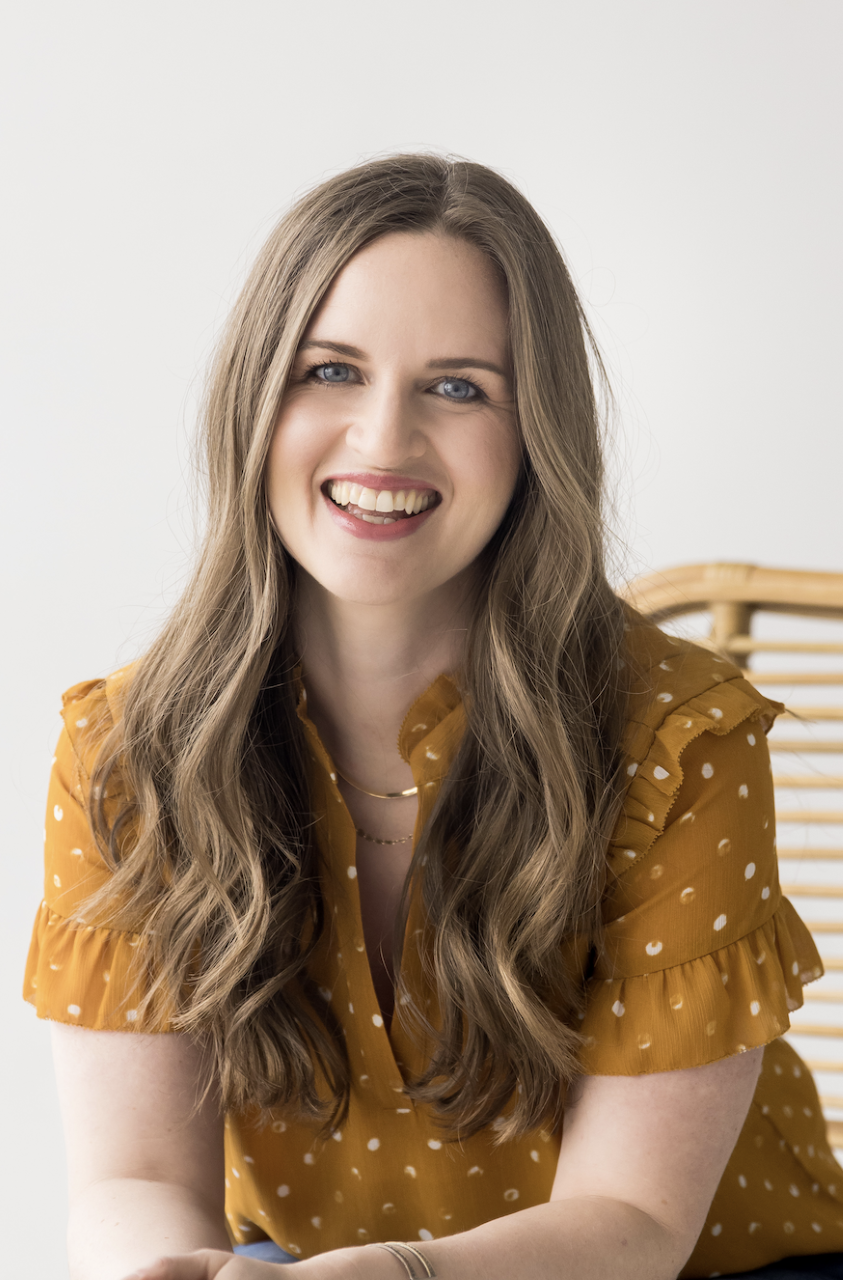 Dr. Kathryn (Katie) Birnie is a Clinical Psychologist and Assistant Professor in the Departments of Anesthesiology, Perioperative, and Pain Medicine, and Community Health Sciences at the University of Calgary where she leads the Partnering For Pain program (www.partneringforpain.com). She is the Associate Scientific Director of Solutions for Kids in Pain (SKIP), a national knowledge mobilization network working to improve evidence-based children's pain management through coordination and collaboration (www.kidsinpain.ca). Dr. Birnie joined Alberta Children's Hospital as a medical psychologist in 2018, where she continues to provide clinical care through the Vi Riddell Children's Pain and Rehabilitation Program. Dr. Birnie is a recognized leader in pain research and patient partnership. She was the recipient of the 2022 Early Career Award and 2020 Pain Awareness Award from the Canadian Pain Society and was selected as a 2020-2021 MAYDAY Fellow. Dr. Birnie's Partnering For Pain research program engages strong partnerships with youth, families, healthcare professionals, decision-makers, and community organizations to improve equitable and effective pain management in children. She has published more than 80 peer-reviewed scientific publications and her work has been shared via CBC News, CTV News, Global News, the Washington Post, Radio Canada International, and The Globe and Mail, among others. Dr. Birnie is a strong advocate for the partnership of patients and families in health research, health care delivery, and health systems design.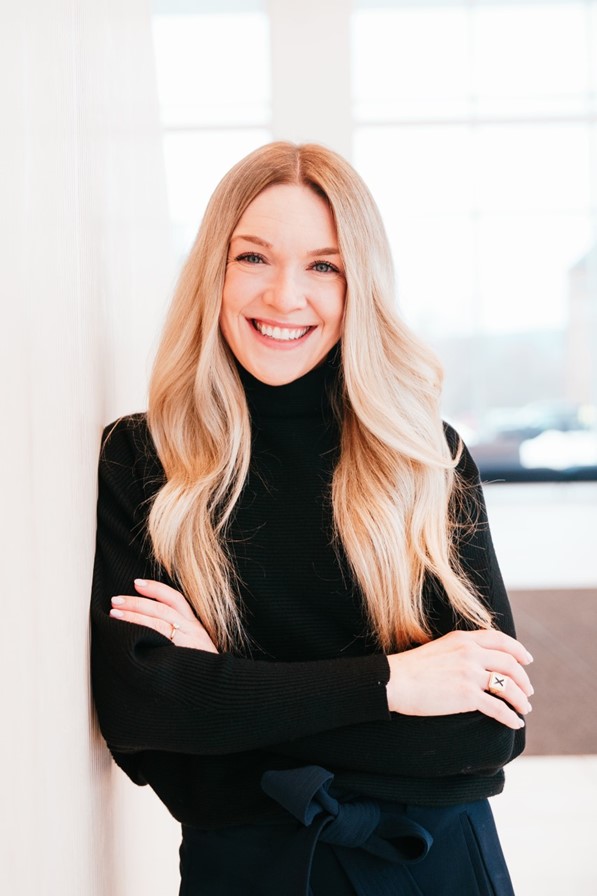 Dr. Britney Benoit is a Registered Nurse and Assistant Professor in the Rankin School of Nursing at St. Francis Xavier University and Affiliate Scientist at Nova Scotia Health. She holds a Bachelor of Science in Human Nutrition (St. Francis Xavier University), a Master of Science in Nursing (McGill University), and a PhD in Nursing (Dalhousie University). Dr. Benoit's research focuses on testing and translating accessible, non-invasive approaches to optimizing care of infants, children, and families during times of pain, stress, and transition. Her research involves generation of new knowledge, synthesis of existing knowledge, and translation of knowledge into health system policy and practice. Dr. Benoit's research is grounded in collaboration and partnership with numerous stakeholders, including clinicians, health systems leaders and decision makers, and families. Dr. Benoit's current research is focused on supporting parent-led interventions for pain management and fostering supportive environments for breastfeeding.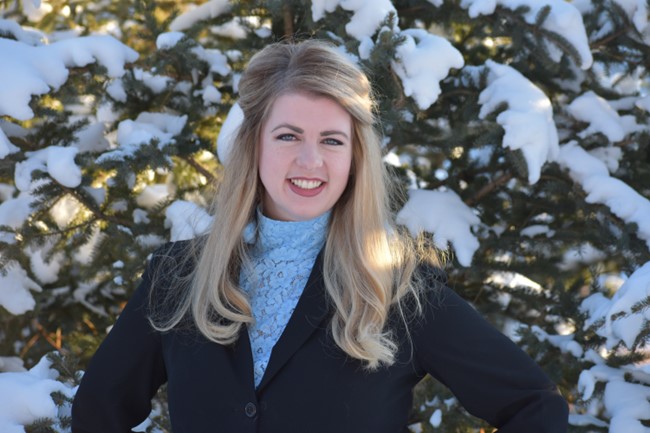 Dr. Jillian Vinall Miller
Dr. Jillian Vinall Miller is a Developmental Neuroscientist and Assistant Professor in the Department of Anesthesiology, Perioperative and Pain Medicine at the University of Calgary (UCalgary). She is also the Principal Investigator of the Pediatric Anesthesia, Imaging and Neurodevelopmental Science (P.A.I.N.S) lab. She has been a member of Pain in Child Health (PICH) since March 2009, and has studied pediatric pain in both healthy and clinical populations for over a decade. She has expertise in both acute and chronic pain, and the transitions in between, from infancy through to early adulthood. Dr. Miller uses state-of-the-art neuroimaging techniques and interdisciplinary research methods to explore the impact of pain and anesthesia on the developing brain, and the mechanisms underlying the development and maintenance of chronic pain in youth. The goal of her research is to develop effective, evidence-based, targeted interventions to improve the long-term outcomes of vulnerable populations of youth and their families.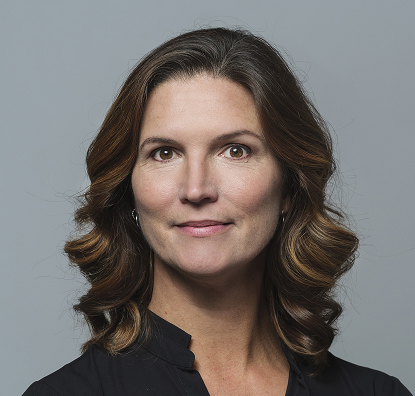 Dr. Susan Tupper is the Manager of Professional Practice for Pain Strategy and Research with the Saskatchewan Health Authority. She is a licensed physical therapist with a PhD in Community Health and Epidemiology and a post-doctoral fellowship in Pediatrics. Susan's role with the health authority includes applied research, strategic planning, policy and standards writing, and education for healthcare providers, trainees, and the public. Her patient-engaged research examines clinical interactions about pain for those with chronic health conditions, virtual reality for pain management, and education about pain for healthcare providers, patients, and family caregivers. Susan is chair of the Board of Directors of the Saskatchewan Pain Society, SaskPain, a non-profit charity that aims to improve pain management in Saskatchewan. Susan represents SaskPain as a member of the Pain Canada National Advisory Committee.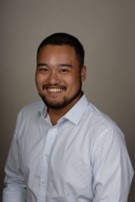 Don Daniel Ocay is pursuing a postdoctoral fellowship in the Division of Pain Medicine within the Department of Anesthesiology, Critical Care and Pain Medicine at Boston Children's Hospital, under the mentorship of Dr. Charles Berde, since September 2022. Don Daniel completed his B.Sc. in Physiology with a minor in Biotechnology at McGill University in 2018. His interest in improving the way we assess pain in the clinic influenced him to complete a Ph.D. in 2022 at McGill University in Experimental Surgery under the supervision of Dr. Catherine Ferland in her clinical research laboratory at the Shriners Hospitals for Children – Canada. The methods he used include quantitative sensory testing and electroencephalography. His overall goal is to profile patients based on their psychosocial and psychophysical characteristics to improve personalized pain management.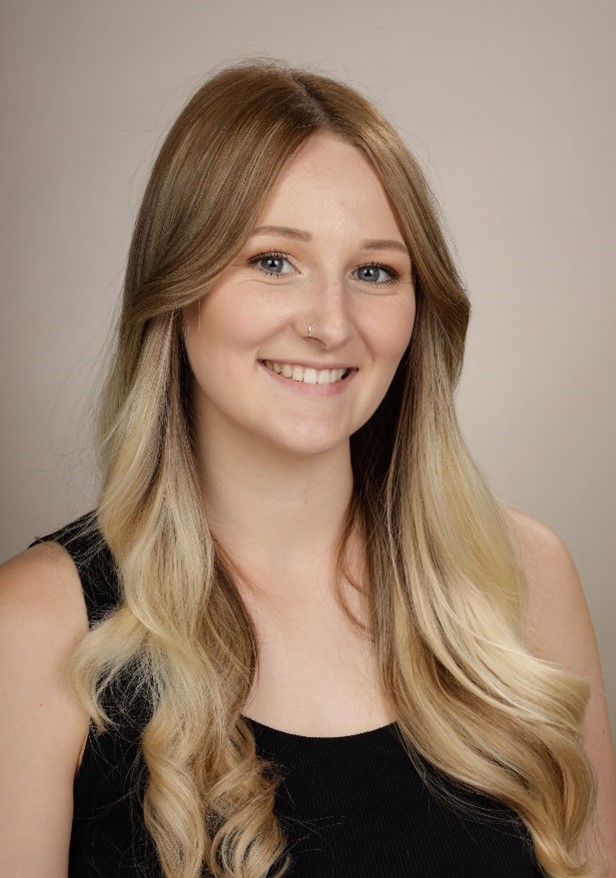 Danielle is a Health Psychology PhD student based within the Centre for Epidemiology Versus Arthritis at the University of Manchester, UK. Danielle's PhD aims to explore and characterise children's/young peoples' lived experiences of chronic musculoskeletal pain, particularly the differences between musculoskeletal conditions that are perceived to be inflammatory or non-inflammatory. These conditions can receive different pain assessment and management approaches based upon assumptions of the diagnoses' pathology but there is limited evidence to support this. Danielle's passion is in developing understanding of these pain experiences to improve assessment and management of pain within the healthcare system. To do this, she applies psychological theories to understand beliefs that are associated with pain in these diagnoses. Her work also broadly characterises children's/young peoples' pain experiences through exploring how pain presents across time within and between individuals. Danielle's PhD work is supported by a UK-based charity called the Pain Relief Foundation